Kate Reid
Practice Management Consultant
---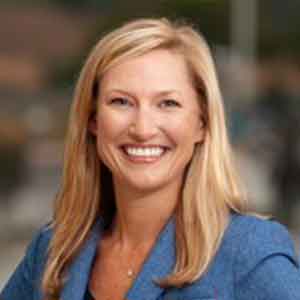 ---
In October 2018, Kate Reid joined the team at Terri Bradley Consulting as a Practice Management Consultant. Over the last 20 years, Kate has gained a keen insight into the inner workings of dental practices, while focusing on developing best practices for organizational health, new business development, and referral relationship management. Before leaving private practice, she was a Practice Administrator for a multi-doctor, multi-office oral surgery practice in central New Jersey. During that time, she was an active member of the SOMSA Society and served on the Board of Directors.
In 2016, Kate joined a San Francisco Bay Area-based integrated and experiential marketing firm as Director of Consulting. Leveraging her clinical, business, and leadership experience, she implemented cutting edge marketing strategies with 31 practices across the U.S. and Canada. Her areas of expertise include team building, training, and empowerment; process improvement; change management; and practice management and growth.
Kate is a certified Everything DiSC® and PXT SelectTM Trainer and leads workshops nationwide on building high-performing dental teams, improving communication, and providing superior patient experiences in the digital age.
Originally from Colorado, Kate spent most of her life in North Carolina. She graduated from Peace College with dual majors in business and biology, and a minor in chemistry. In her free time, Kate and her husband, Mark, enjoy traveling and spending time at the beach with their Chesapeake Bay Retriever, Baker.